Another week, another NAPP Battle! (each week on NAPP an image is selected from stock.xchng and members create something with it) Here is this weeks starter image.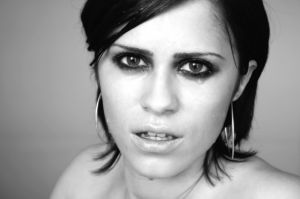 At first look I really had no idea what to do with this image… looks like someone threw a bunch of water on the girls face and her expression is kind of depressing… several members on the board turned it into abuse public awareness images… I wanted to go for something a bit happier…
This is what came out of playing around with it. Umm.. yep more butterfles.. I really didn't like her mouth

so it worked… Also reminds me I still need to finish my drawing too… Incidently, the Blue Morpho Butterfly photograph is mine, it was taken at the Butterfly Conservatory in Niagara Falls.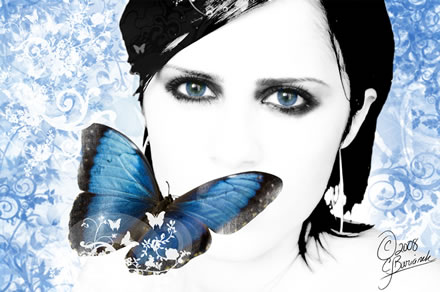 Here's another version
giving her skin a bit of color and adding makeup…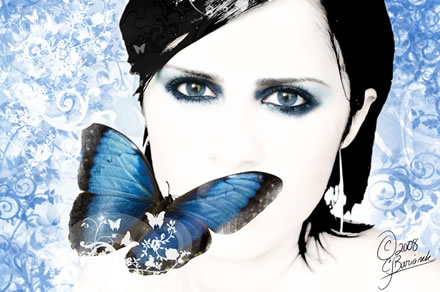 * Note clicking on any of the images above will give you larger versions….