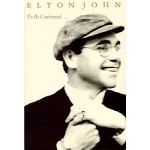 Watched the 2nd Contribute tutorial by Terry White and have now learned how to insert some custom html in contribute.. it is quite interesting… yet another Adobe program for me to figure out.
I've done some customization of the sidebar – still playing around with it. I think I've figured out what each of the php template files do – I haven't customized them all yet but least I have an idea as to what is available.
I'm trying out a library plugin called now-reading which allows what books I'm currently reading to be displayed. I've only done a little customization to the 'sidebar.php' of its templates so even more php files to figure out and style.
I wanted one that would do a currently listen to however I couldn't find a plug-in I liked so playing around with just a "CurrentMusic" div and links from amazon associates… Not sure how annoying that is going to be in keeping up…
Next project is to work some more on the library and do some customization in there and I also want to download and play around with Lightbox2 a bit…