Sarah's Key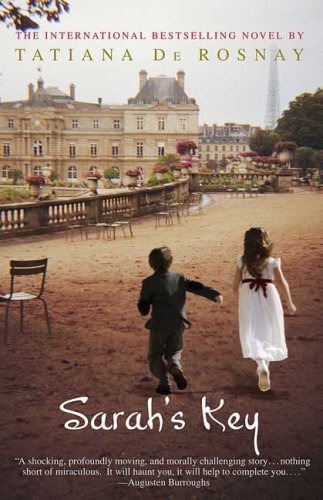 Started reading:

18th July 2011

Finished reading:

23rd July 2011
Tags:
Review & Quotes
Rating: Unrated
I saw this book at Target and was intrigued so I sent a Kindle sample to my iPad… by the end of the week, I had bought the full Kindle version and had finished the book.
There seems to be a lot of books covering the autrocities of WWII. This one was different in that it talked about a the rounding up of Jews in occupied France by the French. It was sad in many ways but hard to put down because you wanted to find out what happened to the characters.
The main characters are Sarah and Julia. In July 1942, Sarah was rounded up with her parents in Paris and sent to one of the holding camps before being sent off to Auschwitz. She locked her little brother in the cupboard and that act encouraged her to try escape the camps and go back and save him. Julia is an American journalist living in Paris with her french husband. Julia is given the assignment to write an article on the 60th anniversary of the round. In researching it so finds out that her life is connected to Sarah's.