The Lace Reader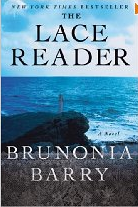 Started reading:

8th April 2009

Finished reading:

18th April 2009
Tags:
Review & Quotes
Rating: 9
I picked this book up at the library one evening not knowing anything about it other than it seemed intriging. Definitely a good read! I'm glad I pick it up.
One of the narrators, Towner Whitney, starts out with "I always lie" something to keep in mind while reading the book… as there is a rather interesting twist of events in the end… The story takes place in Salem, MA and focuses on a group of "Whitney" women with a gift in reading the future in lace…
There are interesting antidotes between modern Salem and the Salem of the witch trails along with antidotes on lace reading at the beginning of each chapter.