This past fall I joined some other members on the  NAPP (National Association of Photoshop Professionals) board in doing a doodle from start to finish. This blog was one of my oringal blogs on mySpace and I'm now posting it here… I haven't worked on it since Sept…
Here is the starting doodle… it is all via imagination… I have recently watched Memoirs of the Geshia so it was an influence… movie wasn't bad as a movie but the book was much better…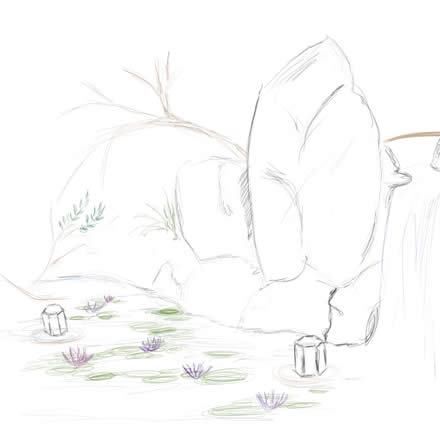 Filled out a bit of the color in the second one and that was the status as of 31 July.
Snapshot 3 is from 1 August.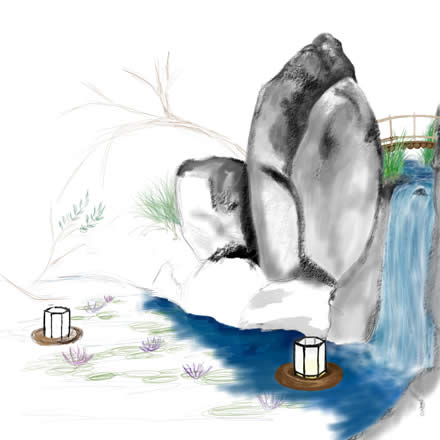 Worked a bit more on the bridge on the right and the water… still playing around with different brushes etc trying to get textures and tones I want.